Commercials Days
HEINEKEN Nederland
0
Concept
In early stage HEINEKEN asked us to help with the creatieve concept of the event. The theme 'The Road to Growth' was a given, which we used as a starting point for the logo and visual concept.  The basis of the imaging was a hexagon shape, which showed 'the road to growth' in various ways. This imaging was used in all communication and touch points around the event; from the massive outside LED-screen of Ahoy to all presentations and videos.
Presentation and video content
We helped all speakers with translating their messages to a visual story. Using the set of "Vrienden van Amstel Live" in Ahoy, we created multiple videos and high-end keynote presentations to celebrate the 2014 successes and have everyone aligned for the plans of 2015.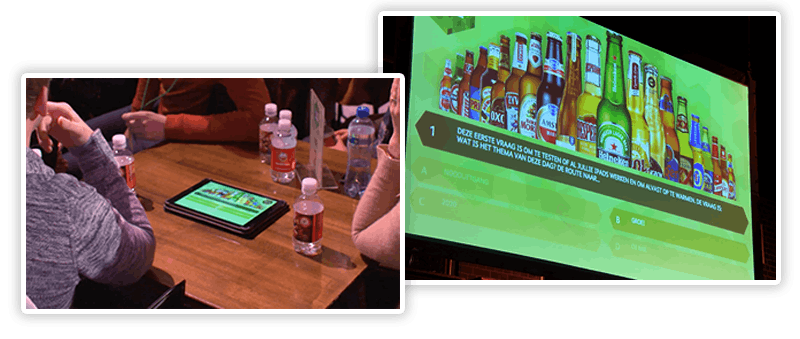 Innovation Quiz
We developed an advanced iPad quiz – to play the innovation quiz with the 500 attendees simultaneously – for this specific event. 
After movie
In order to record every movement, a drone and many camera's were filming every inch. That same night, we created an energetic compilation, which was shown to the attendees the next morning.