Augmented Reality Experience
Saudi Telecom Company
0
Challenge
In co-creation with The Center for Creative Leadership, FX Agency created an Augmented Reality experience in Saudi Arabia where the Digital Leadership Summit of the Saudi Telecom Company was hosted. STC wanted their top 100 leaders to have an interactive experience that opened their minds for a two-day event of digital transformation.
Insight
In order to adopt this digital mindset, participants had to realise that all inventions, though now regarded as small, were once revolutionary for their time. To truly bring this story to life, FX and CCL developed the Digital Forest: a concept which included a full Augmented Reality experience. Inside the forest, the participants were able to control their own story by deciding where to go through different eras in time, with a window to the future. This way, the participants would discover the story actively, rather than by just sitting back and digest. The Digital Forest upgraded AR from just a gadget to an effective new way of communication.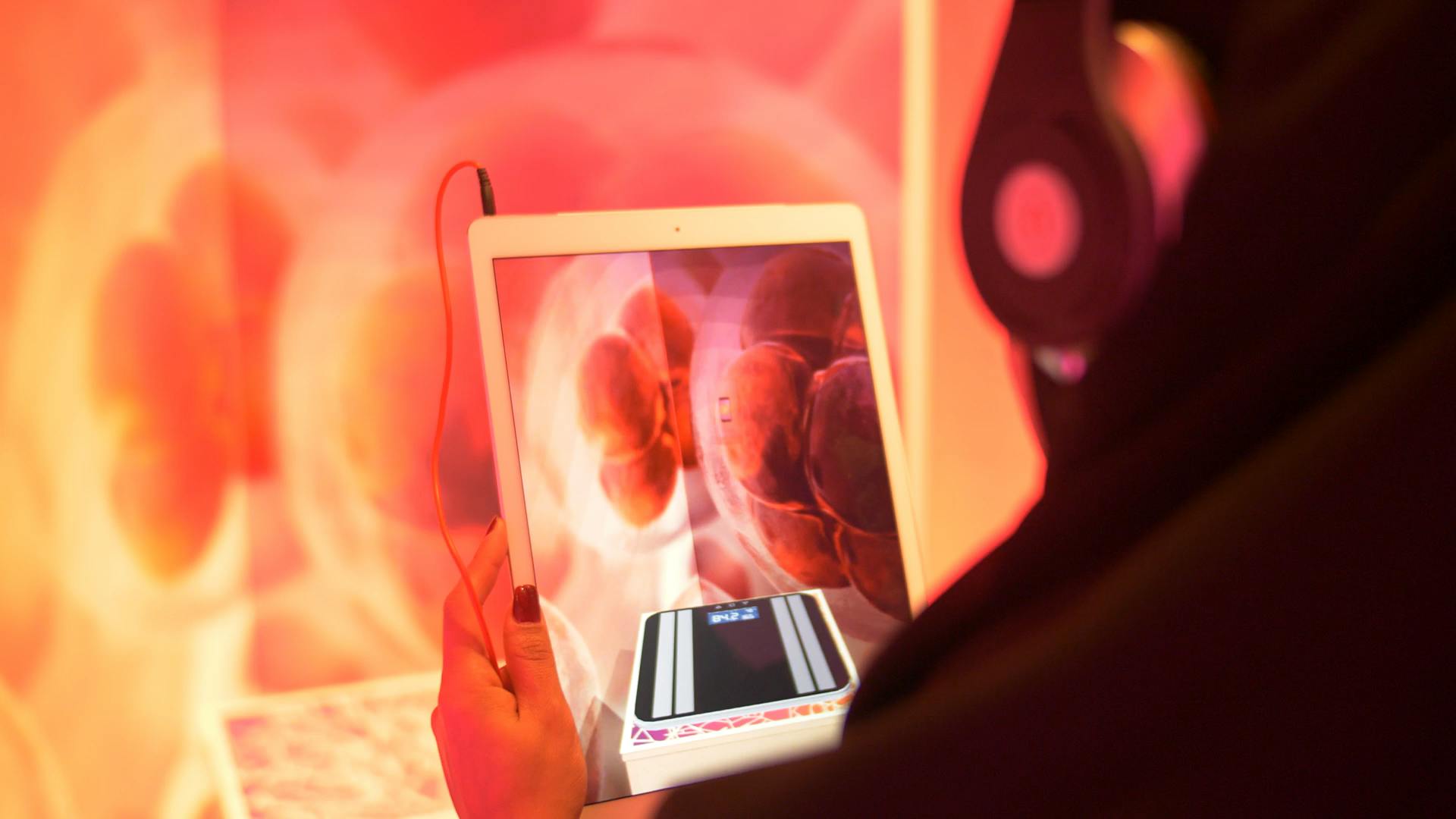 Deliverables
The participants were invited into a Digital Forest completely designed by FX Agency, with an iPad and headphones. By scanning the markers, the iPad became a window into a world of technological revolutions. All 3D AR models were custom made for the experience, as were 3D visuals, backdrops and projections based on the STC logo. An elaborate voice-over story was written for the occasion, using 3D sound and sound scaping.