Reply.live brings your event to life. With a personalized event page, tailormade content, interaction and visual storytelling we engage your users. Giving them an event experience like no other.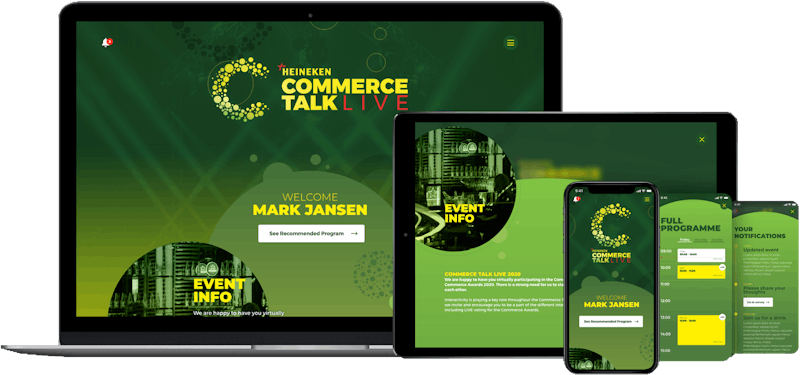 At the heart of your event
Reply.live is the central place for all information and communication regarding your event. From speaker information to personalised content, and from interaction during the event to push notifications with your latest updates. Everything goes through one platform that has your company's visual identity on it. The platform guides users through the different phases, making sure everyone gets the very best event journey possible.
Forget the crowd,
embrace the individual
To truly engage you need to get close and personal with your users. Proper addressing leads to a more involved crowd. Reply.live can help you with that. Not only by maintaining the dialogue throughout the touchpoints, but also by accumulating user data. Enabling you to target and show user-specific content.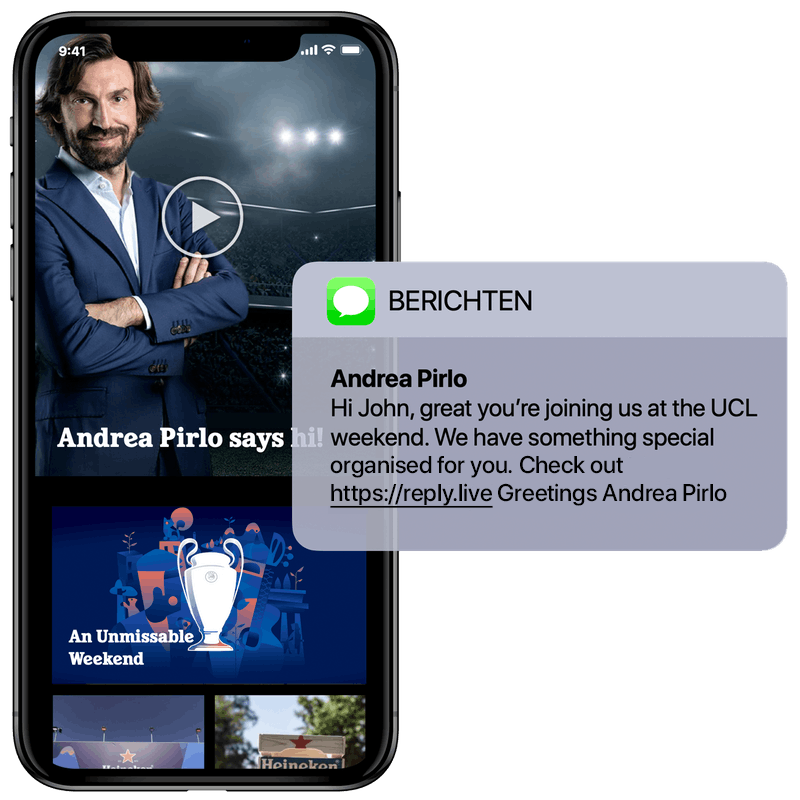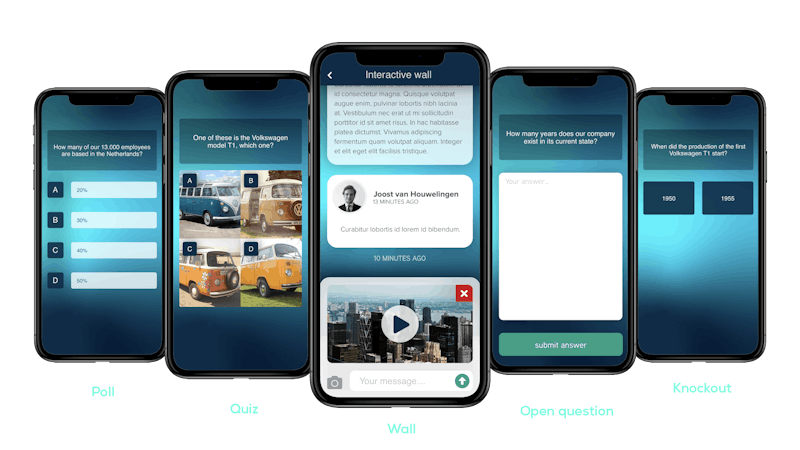 Engage the audience
Involving your audience is essential for a good event. It ensures that your story sticks and shows that you care about your visitors. The best way to do this is dependent on your audience. So whether you want to engage people through gamification, a quiz, poll, networking possibilities or a workshop, reply.live has a module for it.
Tell me and I forget. Teach me and I may remember. Involve me and I learn.

Benjamin Franklin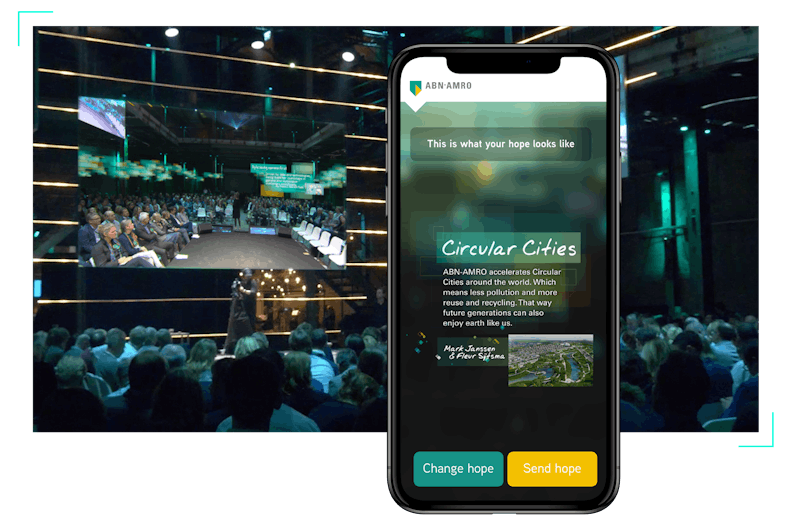 Smart smartphone usage
Reply.live lets your users turn their smartphones into interactive event devices. Allowing them to use it as a second screen during your events' interactive parts.
One central place for your event, completely in your company's style.
Beyond reply.live
We like to empower your event with reply.live but love to go further. By combining our forces, we can take your event to the next level. Both technical and creative. Curious how? Check out Events & Experiences.