Online events from A to Z
Everything for a succesvol online events. 
Nowadays corporations choose to organise online events. As an extension for a live event (hybrid) or a completely online event. It's an easy way to share knowledge, connect with each other and building a community. It can also be a powerful solutions when you want to involve your audience. Some advantages: they can be realised on short time, many possibilities, big reach and no attachment to any location. FX Agency makes online event a memorable experience for visitors, by focussing on these three elements: 

FX Agency can take care of everything: from location, equipment, program, content, speaker coaching too broadcasting the event including live interaction and participation with the audience.

Floor Willems - Client Service Director
Content & Program
An online event revolves around telling a story. To tell your story the right way you need an alternating program with a diversity of creative content which is visually appealing. The reasons for this is the low attention span of your viewers, especially online. We'll take care of an alternating program with interaction making sure the flow is right for your visitors, at the beginning and the end of your event.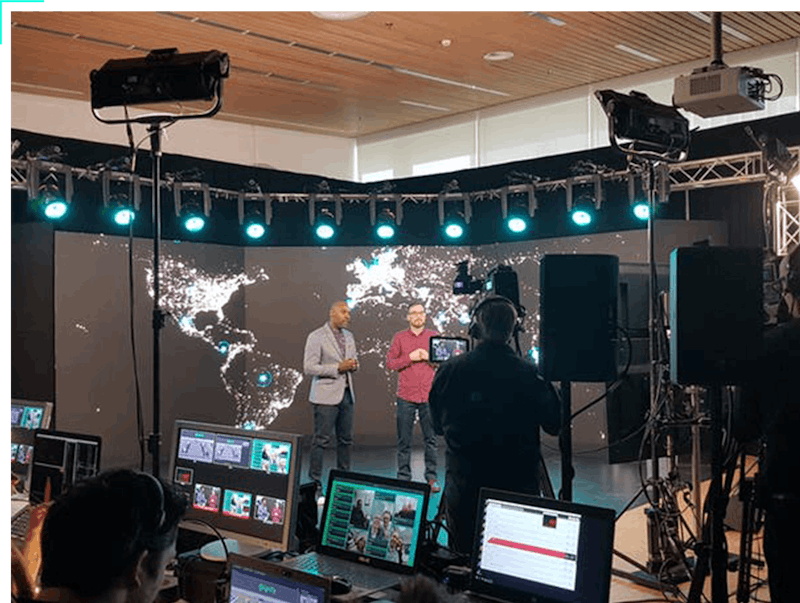 Interaction & Communication
When you get involved with a story or even become part of it, you'll remember the message better. With an online event your audience will be behind their computers at home or the office. This makes it even more important to transform your passive viewer into an interactive participant by adding interactivity to your online event. There are many ways to do this in an effective or surprising way. For example, make the event personal by asking for feedback during break-out sessions, organise virtual networking in a coffee break-out or reveal a product by means of gamification. FX Agency does this all with our online event platform reply.live, an interactive application which allows your audience to become part of your story.
Location & Equipment
Good equipment is an important condition for a successful online event. Technology often leads to unnecessary worrying and errors. We'll make sure this won't happen. No matter where the event is hosted, we'll take of the livestream, interactive modules for optimal involvement and help visitors navigate through the different online sessions. Their guest journey will have a great flow and all sessions will connect seamlessly. In regards to the location: anything is possible! Broadcast from our own FX Recording Studio, a locations of our choice of even a virtual 3D environment which can be completely customised to your look & feel. Hear and see speakers, content, audience en interactions come together in a visual environment. Many things are possible, but don't worry, we will make sure you are happy with the end result.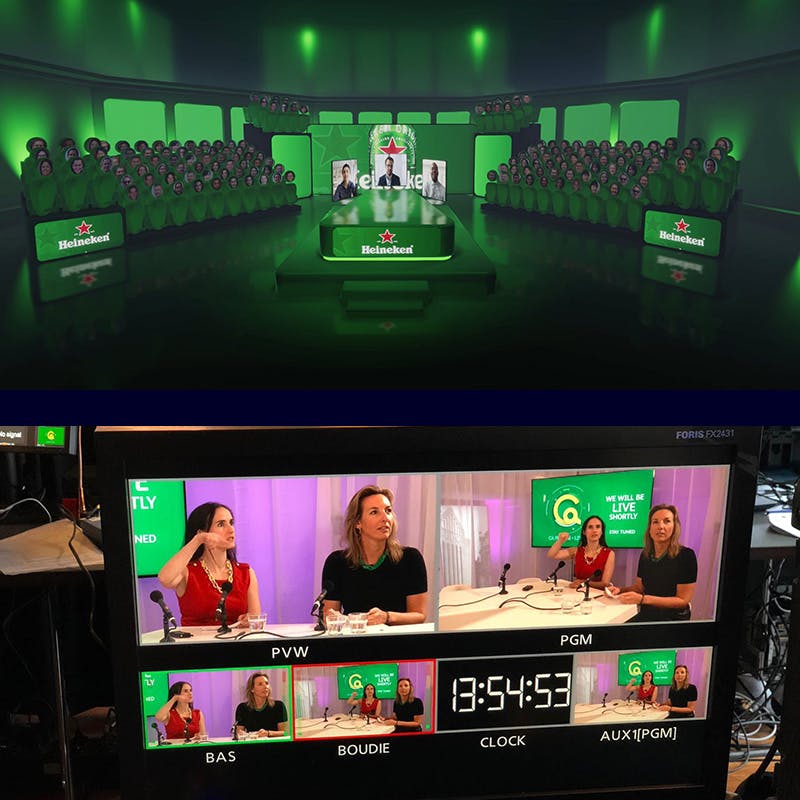 Case: HEINEKEN CA Forum
For HEINEKEN Corporate Affairs we realised an online that was broadcasted through Workplace and could be viewed anywhere in the world. View the full case page here
Online events are a great alternative for live events. It saves a lot of money and time and leaves a minimal ecological footprint. Thanks to the newest technologies we are capable of fully involving your audience from behind their screens during an event.

Niels Janssen - Founder FX Agency